Electrical energy storage | The echoes
With the development of renewable energies, one of the characteristics of which is to be intermittent, the problem of storing electrical energy arises acutely. Various solutions, sometimes risky, often theoretical, with few possibilities of practical realization are proposed, without convincing.
There is, however, a way of storing electrical energy, which has proven itself, and which France has a certain potential: the storage of water at altitude. This is not the classic approach, with a dam that fills up when the snow melts and then empties only once, but rather what is called by the somewhat abstruse name of STEP: station of transfer of energy by pumping.
More explicit: Water pumping and turbines. The principle is to have two water reservoirs, one upstream, the other downstream. The water contained in the upstream reservoir flows into the downstream reservoir during periods of high demand for electricity (this is the turbining, which produces electricity), then is raised thanks to a pumping operation in the upstream reservoir when there is excess electrical power available. This pumping operation consumes electricity.
Simple. Ideal for managing periods of excess electricity and then high demand. Of carbon. Renewable. Has already proven itself, in France and abroad.
Bringing up water actually consumes energy. The efficiency of the total operation: turbining on the descent, pumping on the ascent is of the order of 75% to 80%. Not so bad.
In France, the first WWTP was commissioned in the Vosges in 1934 between Lac Blanc and Lac Noir. Several developments have been made over time, and this WWTP continues to operate, with an overall fairly limited power: 50 MW.
There are about ten WWTPs in France, for an installed capacity of just over 5 GW, the most emblematic being located in Isère near Grenoble, between the Grand'Maison dam and that of Verney. Installed power: 1.8 GW, i.e. 2 nuclear reactors. Over a year, the water is recycled 7 times. 7 times more than a classic dam which only empties once.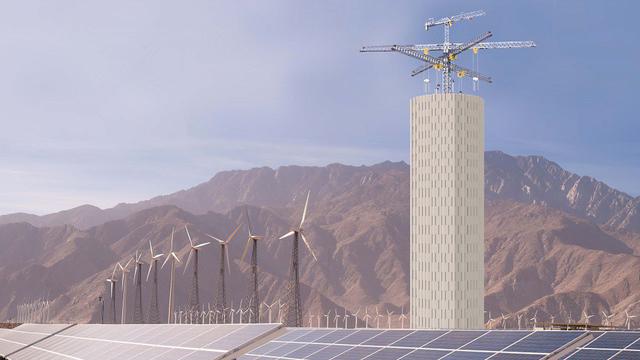 Alright I'm finally taking the plunge. I've dug out all the necessary equipment and am soaking cashews overnight. L… https://t.co/P8LnTnJ4o7

— Vicky Mon Jun 18 04:38:06 +0000 2018
There are many achievements abroad: China, United States, Japan, Italy, Switzerland, etc. the largest installation being in the United States, with a power of 3 GW. Luxembourg, with a highest point at 560 meters, managed to install a 1.3 GW WWTP in Vianden, based on an average drop height of 250 meters. The total installed capacity of WWTPs worldwide is well over 100 GW
The only defect of STEPs is their grip on the ground. Their development must therefore go through an in-depth study of their installation sites: either coupled with an already existing dam (the existing dam lake may be the downstream reservoir, the upstream reservoir, to be built, which may not have a footprint small enough), or installed in suitable places where there is a water source.
But beware, the paradigm has changed: it is no longer a question of having a site at altitude naturally presenting the qualities of a water reservoir. No. A low-level water source, such as a river or lake, creates the downstream reservoir. It is then sufficient that the geographical configuration allows the upstream reservoir to be created, and even if it is not naturally supplied with water, this is not important since the water is already available downstream. What is important is that there is a source of water at one of the two levels, and that the two reservoirs are separated by a level difference, ideally quite large.
Some have considered creating WWTPs at the edge of the sea, by bringing salt water up into a reservoir located higher up. It is quite possible, but it is not the best option, because storing salt water makes the land unsuitable for any other use later.
Why are STEPs not developing more in France, when they have many qualities? Reports over the past few years show still very significant hydropower potential in France. Reading it in detail shows that it is very often linked to small waterfalls, or installations along the water, large dams having already been made.
On the other hand, the potential of WWTPs is rarely analyzed by integrating the possibility of a downstream water source, and is therefore largely underestimated. The October 2016 report from the Ministry of the Environment expects to install between 1 and 2 GW by 2025 to 2030. Clearly underestimated. While Luxembourg, with its highest point at 560 meters, has managed to install a 1.3 GW WWTP! France, with its many mountain ranges, its rivers, its lakes, its area 200 times larger than that of Luxembourg, would only manage to install over a period of nearly 15 years between 1 and 2 GW, barely more than the Vianden WWTP in Luxembourg? Can definitely do better!
Let's hope that on the occasion of the next PPE plan, the potential will be revised significantly upwards, and that STEP projects will flourish, making it possible to increase the storage capacities of electrical energy with proven technology. Renewable, carbon-free energy, without emissions of fine particles or various gases. Cannot be relocated, with very high local added value, contributing to France's energy independence. Quickly available. Ideal complement to intermittent renewable energies. Its default: the grip on the ground. A selective choice of sites to be developed will minimize this constraint. And a reservoir of water in the hollow of a valley will always be more pleasant to watch than thousands of hectares covered with photovoltaic solar panels.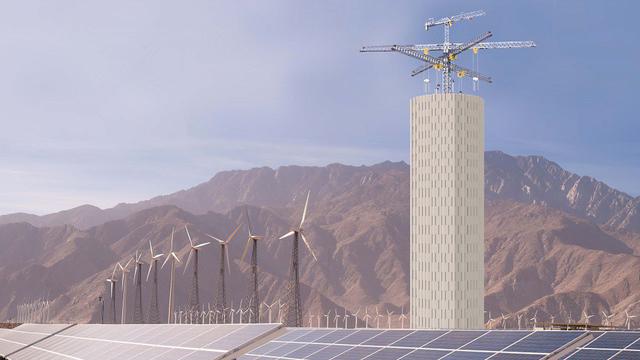 Related Articles